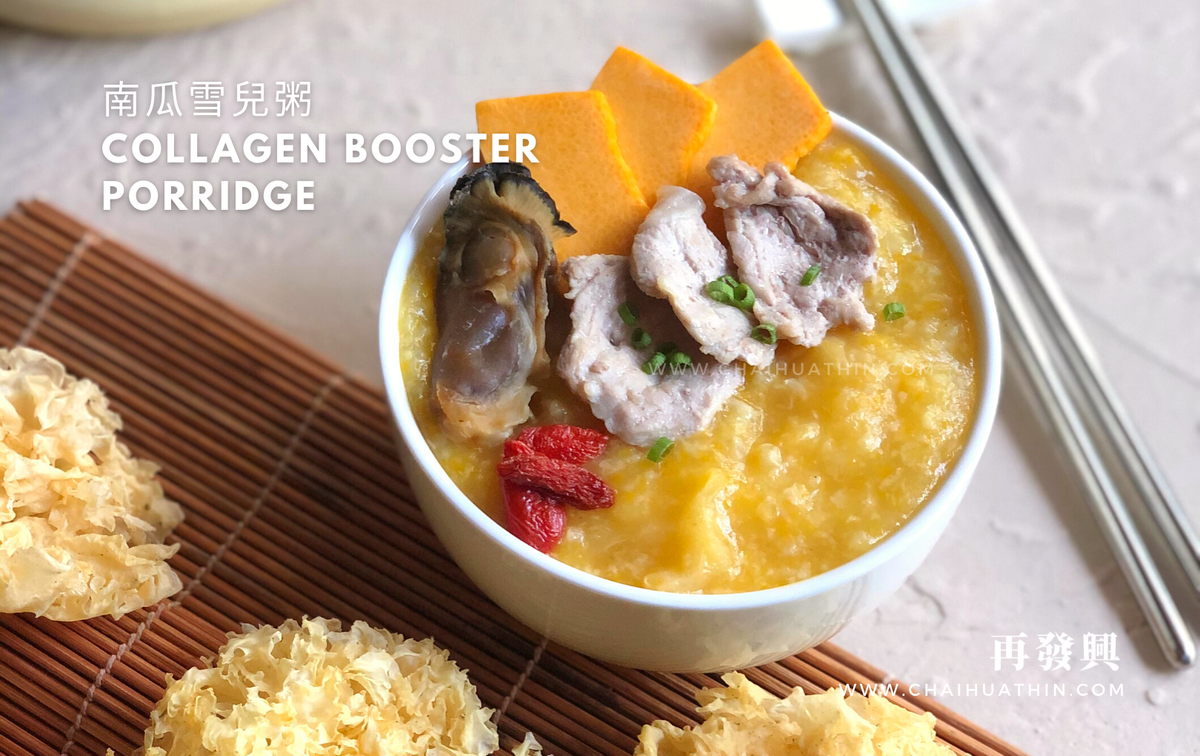 20 Minutes Meal: Pumpkin Porridge with Snow Fungus.
We've all probably had pumpkin porridge when we eat out but how many of us have actually tried making this at home? It's almost a norm in Korea where aesthetic doctors would encourage patients to have more pumpkin to help reduce swelling after a surgery / aesthetic procedure. It's sweet, nutty, and velvety texture makes it a perfect comfort food!
All the ingredients used in this recipe, excluding poultry and vegetable, can be bought online at our website. We've also included a hyperlink for each product so you can immediately add them into your cart!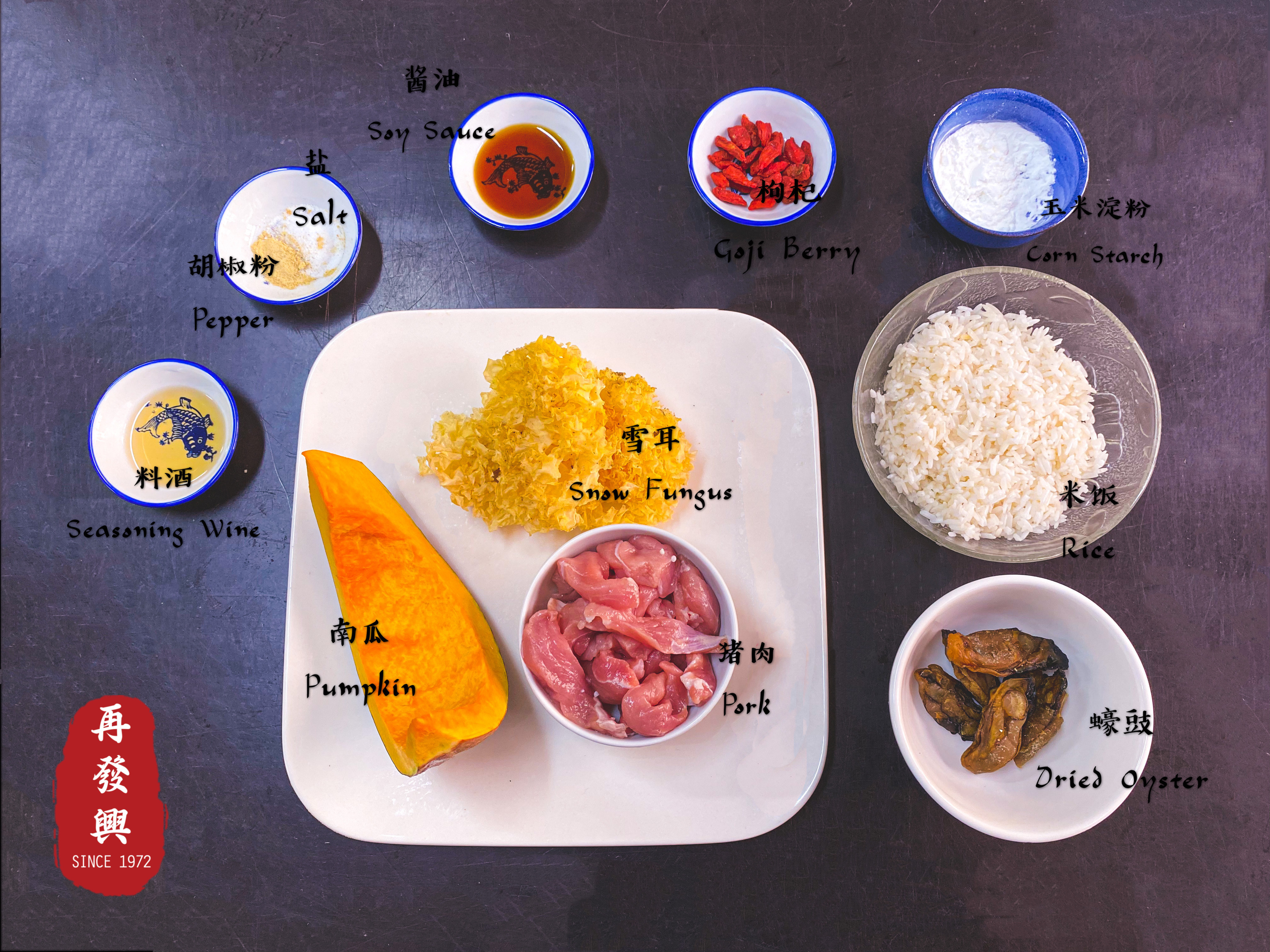 INGREDIENTS (Serves 2-3 pax):
200g Pumpkin
300g Soft Lean Pork Meat
5 - 6 pcs Dried Korean Oyster (L)
10g Gojiberry
2-3 pcs Zhang Zhou Premium White Fungus
1 cup Frozen Rice (Wash & Freeze)
Sesame Oil (Optional)
2 TBS Seasoning Wine
Salt
Pepper
2 TBS Soy Sauce
1.5 TBS Corn Starch
METHOD:
1) Preparing Rice: Rinse and wash the rice as usual. Place in 1 tsp of cooking oil and 1 tsp of
salt, mix them thoroughly. Place them in the freezer.
2) Marinate Pork Meat: Slice up the pork meat according to your preference, and marinate it at least an hour before with seasoning wine, salt, pepper, and soy sauce.
3) Cooking the Porridge with a Pressure Cooker:
Place the rice, sliced pumpkin, and marinated pork meat in the pressure cooker.
Add in 1 - 1.5 Litre of water. If you prefer a watery texture you can add in more water.
Set the timer and setting for cooking porridge according to your pressure cooker.
Once it's done, season it with salt and pepper according to your preference and it's ready to be served!
4) Cooking the Porridge with a Pot:
Place in 2.5 litre of water into the pot with the dried oysters and marinated meat, let it boil.
Once the water boils place in the rice and pumpkin slices. Let them boil for another 10 - 15 minutes.
Place in the snow fungus, gojiberry. Let them boil for another 10 minutes
Season with salt, pepper and sesame oil before serving!