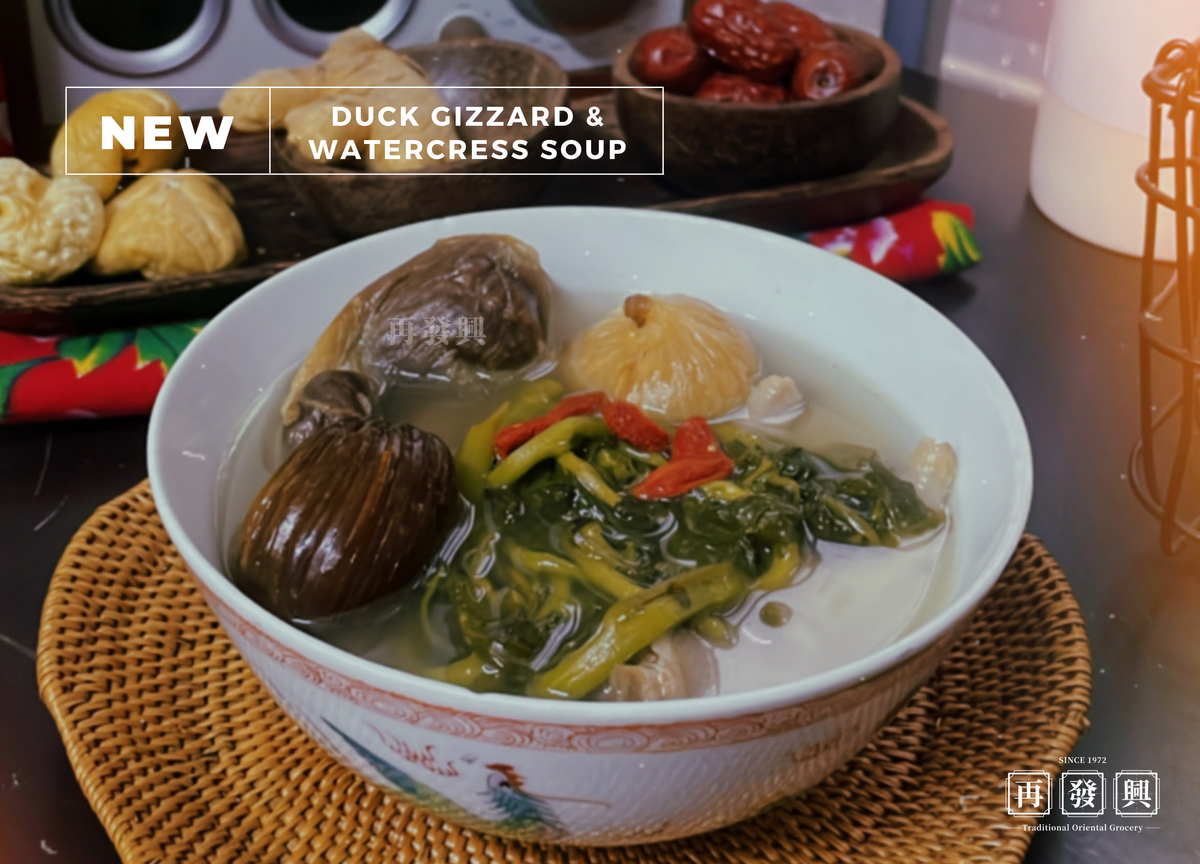 Watercress with Duck Gizzard Soup (Yā zhēn xīyáng cài tāng 鸭胗西洋菜汤) is a traditional remedy that is known to moisturise lungs, reduce phlegm and help with cough and dryness in throat. This recipe is super easy and you do not need a lot of ingredients!
Ingredients
Dried Duck Gizzard
Fresh Watercress
Honey Dates
Ginger Slices
Shao Shin Yellow Rice Chiew (Cooking Wine)
Chicken Feet / Chicken Carcass
Dried Fig
Preparation
Soak the following items for at least 1 hour: Dried duck gizzard, dried fig.
Blanch chicken fees or carcass with ginger slices and Shao Shin Yellow Wine and set aside.
Method
In a pot, once the water is brought to a boiling temperature place the chicken feet / carcass, duck gizzard, honey dates, dried fig into the pot and let it boil under low heat for about 30 minutes.
Wash and clean up the watercress.
After 30 minutes, give your soup a quick stir, add fresh watercress and simmer for at least another 30 minutes or until the watercress becomes soft.
Keep in mind that the watercress will not be as vibrant the longer you boil them. Feel free to adjust the cooking time based on your preference.
Season to taste with salt and white pepper.